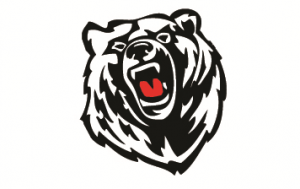 Attention West Branch Bears Fans,
The West Branch Athletic Department would like to offer you the opportunity to support the West Branch High School boys and girls athletic programs, as well as to recognize those who would like to own a piece of West Branch Athletics history. Invest in a brick that will be placed on the "Wall of Honor" that will be going up as part of the new football press box building. The money for the bricks will go to the West Branch Schools and will be used to support all boys and all girls sports both at the High School and Junior High level. Your contribution allows you to place two lines of text with 14 characters per line, on a brick. Text may contain individual/family names, graduation years, athletic numbers, or a short saying such as "Go Bears". The "Wall of Honor" project will not only support West Branch Athletics but it will also give the unique opportunity to recognize any past or present West Branch Athlete/Fan/Student/Coach/Community Member. Purchasing a brick also works great as a gift either in memorandum or in recognition of a friend or family member.
The Wall of honor will be located on the (Oliphant Street) side of the new football press box/concessions building expected to be finished by Football Media Day on August 17th. This is a high traffic area and is seen by numerous people both at football games and in the off-season. In order to help the brick engraving standout, there will be base spotlights that help illuminate the bricks.  A brick costs $125.00. All brick forms are due by July 31st.
Bricks are very easy to order. Just complete the "Wall of Honor" brick order form below, detach the order form and send it to West Branch Central Office with your check made payable to West Branch Schools. After you order your brick you will receive confirmation that your brick form has been accepted and will be engraved. The bricks will be Dark Red in color and will be engraved in Black font. West Branch CSD will be responsible in ensuring that brick forms are valid and appropriate before accepting the check.
If you have any questions about the "Wall of Honor" project please, please contact Activities Director, Jake Stenberg (319)-643-7216 ext 304 or at jstenberg@west-branch.k12.ia.us. We ask you to join us to make the "Wall of Honor" a unique symbol of support and commitment to West Branch Athletics. We will have approximately 300 bricks to sell total, so act fast to ensure your brick is secured.
Click to download the form  Wall of Honor Brick Order Form
Fill in the text that you want on the brick. Up to 14 characters per line. Wording is Automatically centered on brick.
Mail to: West Branch Central Office, 148 N. Oliphant St, West Branch, IA 52358. Cost per brick is $125.00 and checks are to be made payable to West Branch Schools with Wall of Honor in the memo.