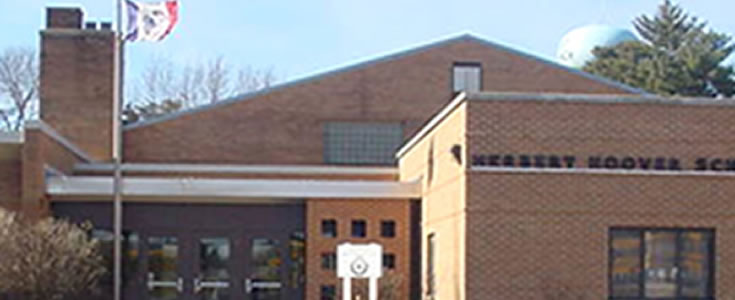 Thank you for visiting the West Branch Community School District's website.
As a PK-12 public school system of approximately 800 students, the West Branch Community School District's core goal is to provide unsurpassed instructional and extracurricular programming excellence. We have a reputation of producing graduates with the capacity to be highly successful in post-secondary educational settings, as well as being life-long learners and positive contributors to their communities!
Great schools can't reach their full potential without the support of an involved community. The City of West Branch offers a unique blend of rural and urban qualities that foster a community-wide commitment to education, safety, and civic-mindedness. I invite you to visit historic Downtown West Branch, as well as the Herbert Hoover Presidential Library and Museum. When we talk of a "heritage of excellence," we have something to back that claim up with! West Branch is a growing community that is simply a wonderful place for kids and families to learn and live!
As Superintendent of Schools, I am continually impressed with the passion and commitment our parents, students, staff and community have for our District. One of the most important responsibilities entrusted to me is to ensure that exemplary instruction is happening for all students. It is also clear that it can only happen in clean, safe, friendly, organized learning environments such as the schools you will find right here in West Branch. Our Board of Education, administrative team, teachers and support staff have high expectations for each student's success. Smaller class sizes allow for personalized learning experiences stemming from our ability to truly "know our learners." This is a quality many surrounding school districts simply cannot provide.
On behalf of the Board of Education and the entire West Branch Community School District, thank you for you for visiting our website. We invite you to come visit our schools and be a part of this great community. Our motto of "People, Passion, and Purpose" is what we are truly all about. Come see for yourself!
If you'd like to learn more about the day to day work of our school district, I invite you to visit my blog.
— Kevin Hatfield, Superintendent