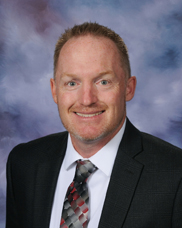 Welcome to the West Branch Community School District!
Thank you for your interest in our school district–one of the finest in Iowa. We're very proud of the work we do here, and we think our job of educating children is one of the most important jobs in the world.
Our website is designed to provide information about our programs, curriculum and services. We hope it will give you a sense of our commitment to providing an excellent education for every student we serve.
By any measure of educational excellence, West Branch Community School District excels. If you are looking for a community committed to families and children, one that values and supports education, and has a hometown community feel, you have found it in West Branch! The City of West Branch offers a unique blend of rural and urban qualities that foster a community-wide commitment to education, safety, and civic-mindedness. I invite you to visit historic Downtown West Branch, as well as the Herbert Hoover Presidential Library and Museum. When we talk of a "heritage of excellence," we have something to back that claim up with! West Branch is a growing community that is simply a wonderful place for kids and families to learn and live!
On behalf of the Board of Education and the entire West Branch Community School District, thank you for you for visiting our website.  Please come in and visit our schools. You will gain a true understanding of how much we care about every child's education by observing our staff and our students first-hand. Our principals would be happy to schedule a tour for you. Our motto of "People, Passion, and Purpose" is what we are truly all about. Come see for yourself!
— Dr. Marty Jimmerson, Superintendent