To fund the $24 million plan, the school board has identified two funding sources including:
A general obligation bond for $19.5 million, which voters would be asked to approve on Sept. 10. This will affect property taxes.

Borrowing approximately $4.5 million against future revenue from the Secure an Advanced Vision for Education (SAVE/one-percent sales tax) funds previously approved by West Branch voters. This will not impact voter's property taxes.
How will this affect my taxes?
If approved, taxes would increase by $3.25 per thousand dollars of taxable valuation in 2021. Taxable value is not the same as market value. It is also not the same as the assessed value. The taxable value is the value determined by the auditor after application of state-ordered "rollback" percentages for the various classes of property and is the value indicated on the tax statement. For example, a home with an assessed value of $100,000, after rollbacks and homestead credits have been applied, has a taxable value of $52,131. A $3.25 increase per $1,000 would result in an annual change of $185.88, or the equivalent of $15.49 per month. The average assessed value of Cedar County farmland in 2019 will be approximately $2,108. After rollback, the average taxable value is $1,184, resulting in an annual increase of approximately $2.30 per acre annually.


How does this compare to past rates?
West Branch's tax levy has routinely ranked well below peer districts. By being fiscally responsible, the district was able to reduce the levy rate for 2020 to a seven year low of $12.10.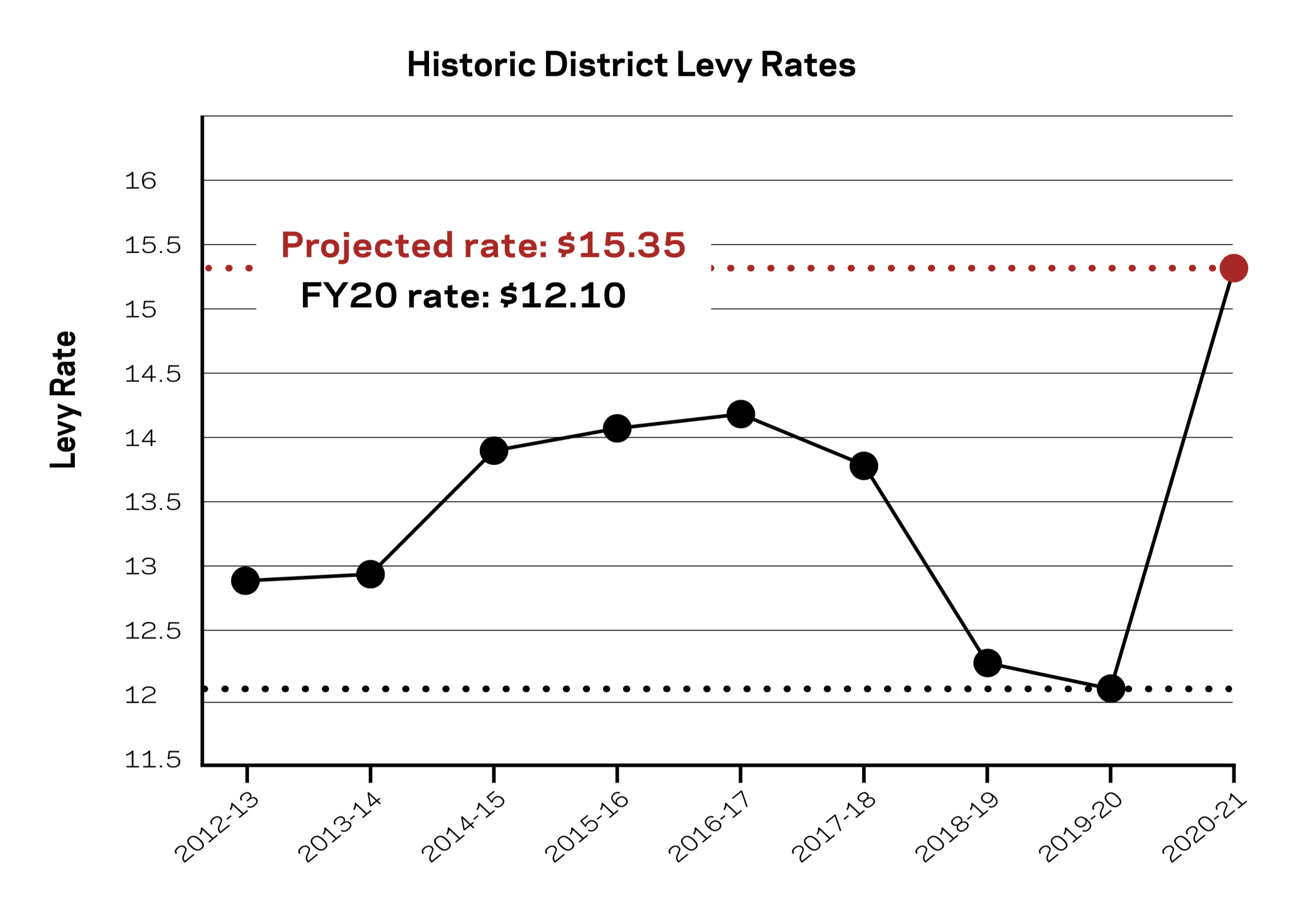 How does this compare to other districts?